Tuesday 17th November – Children in Need
One Friday 13th November we all joined in with BBC children in need. Working within Covid guidelines, we organised a non-uniform day wearing bright and cheerful colours. We also decorated our own pictures of Pudsey bear using our own coins. All together we managed to raise a fantastic £15. A huge thank you to parents for supporting us and helping us to raise the money for Children in Need.
Friday 30th October
We all enjoyed dressing up and playing Halloween games with Mrs Kennedy. We also carried out a bat hunt outdoors.
Thursday 3rd September 2020: Art and nature. Developing our creativity.
This afternoon great fun was had in the classroom as the children completed a few different art projects using natural objects that had been collected from our local environment. Whilst the weather prevented us from going on our nature walk, we had plenty of leaves, stones and even some conkers to get creative with. We worked together to create a spiral using stones and shells; used leaves, conkers and twigs to make animals; and used clay, sticks, leaves and found nuts and fruit to make clay hedgehogs. What fun!
We are all glad to finally be back in school. We have had great fun with our socially distanced math's games, playing poohsticks down at the river and creating number sequences on the playground using chalk.
End of term letter from Mrs Taylor
____________________________________________________________________________________________
—————————————————————————————————————————————
13/05/20: Kodaly Music – here is a great link to music videos and singing. Thank you to Dolina for the link.
—————————————————————————————————————————————
—————————————————————————————————————————————–
—————————————————————————————————————————————–
——————————————————————————————————————————————-
————————————————————————————————————————————
Firstly – we think you are all doing a brilliant job and would like to say thank you to you all for supporting your children's learning. We also know how difficult it is to juggle everything just now. These poster guides for parents and children are being shared by schools just now and we think they might help. Please remember to be kind to yourselves just now.
—————————————————————————————————————————————
This is especially relevant to parents of children who are heading up to school next year, but a great challenge for all of our nursery children. Why not give it a go?
———————————————————————————————————————————-
———————————————————————————————————————-
05/05/20
——————————————————————————————————————————
—————————————————————————————————————————
———————————————————————————————————————————
Here is a very different newsletter to the ones I usually write. Please click here to find our most recent newsletter or you can find it in the newsletter tab.
—————————————————————————————————————————————
—————————————————————————————————————————————–
———————————————————————————————————————————-
————————————————————————————————————————————–
—————————————————————————————————————————————–
Thank you very much to Sarah Wright, ASN teacher, for these idea suggestions. We hope you find them useful. The children told me in assembly that they are really liking outdoor learning, so hopefully they will like doing some of these.  Click on the link to find out more….
———————————————————————————————————————————-
—————————————————————————————————————————————-
This came through by e-mail today.  It may be of interest.
—————————————————————————————————————————
22/04/20:  Free School Meal vouchers for nursery children.
Income Support

Universal Credit (where the monthly earned income does not exceed £610).

Income-based Job Seekers Allowance

Any income related element of Employment and Support Allowance

Child Tax Credit, but not in receipt of Working Tax Credit, and your income is less than £16,105 (as assessed by the HMRC)

Child Tax Credit and Working Tax Credit and an income below £6,900 (as assessed by the HMRC)

If you are 16 to 18 yrs old and receive any of these benefits in your own right then you can claim for yourself

If you are an asylum seeker receiving support

Pension Credit Guarantee Credit
—————————————————————————————————————————————-
20/04/20 – Early Learning and Childcare.
We would like to touch base with all of our parents with young children. There are a lot of great resources you can tap into out there at the moment.  The local Family Teams have set up a facebook page for you all. Search 'Wester Ross Health Visiting and School Nursing' and you should find it. This is a useful way for you to access information, resources and updates. 
For further resources and ideas please see the highland digital hub, and also we highly advise subscribing to 'bumps2bairns' for daily activities.
Most importantly, please keep playing with your children.  We do not advise that you try more formal types of education / learning with any pre-school children. Play is so very important.
————————————————————————————————————————–
     BOOKBUG ONLINE!  You can subscribe for updates and also take part in online bookbug sessions.  https://www.scottishbooktrust.com/bookbug
—————————————————————————————————————————————-
17/04/20:  Celebration of work.
I just want to take a moment to celebrate the great work going on at Kinlochewe Primary School (well …… by the children and parents at Kinlochewe Primary School…at home). What strange times!  Here's a little snapshot of what we are getting up to..
Online daily hangouts – great use of emojis everyone!
Emotional check in: Finding out how we all feel and are getting on….and how many new lambs Mrs Mackenzie has (aaawwwwww!).
A mixture of online learning and practical activities with a focus on literacy, numeracy and health and wellbeing. Look at some of our learning…
17/04/20: Mindfulness and health and wellbeing.
Pets and animals can be so therapeutic at this time. Here are a few links for those animal lovers amongst you….
(My personal favourite  – I could watch the goats all day!)  https://www.folly-farm.co.uk/webcams/
Dublin Zoo – the elephants are fun and can usually be seen 10.30 and 12.30. https://www.dublinzoo.ie/animals/animal-webcams/elephants/
You can sometimes see the snow monkeys playing and jumping at Kincraig Wildlife Park: https://highlandwildlifepark.org.uk/webcams
For wildlife BBC Springwatch have lots of web cam footage you can watch. https://www.bbc.co.uk/programmes/b007qgm3/clips
Ofcourse – we have plenty of wildlife in our gardens and local environment. The RSPB have a kids page you can have a look at for some ideas and activities: https://www.rspb.org.uk/fun-and-learning/for-kids/
17/04/20:
Even the younger primary children enjoyed the Ten Pieces work, but for some activities pitched at Nursery and P1-3  you could also try Bring the Noise..
Click here for Bring the Noise Resources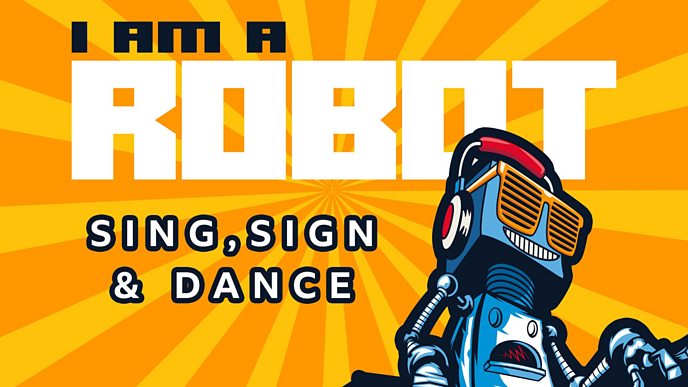 And here's a useful guide for parents about how to do music activities during the lockdown: https://www.bbc.co.uk/teach/bring-the-noise/half-term-music-activities/zmmpxyc/   Good luck everyone 🙂
16/04/20: Here are some useful links to some creative play activities for the younger children, which even some older ones might enjoy to help them unwind and relax?  Thanks to Miss Fiona for putting this together for us.
Sensory play at home SPS nursery
25 Mar 2020
25/03/20 – Home learning help and support.
Laura McGinlay has posted some very useful literacy activities for home use on the Highland Literacy Blog. These can be accessed here: https://highlandliteracy.com/2020/03/24/literacy-challenge-2020-for-families-during-school-closures/   Please free to access these if they are of any help to you. Mrs Taylor.
24/03/20 – I hear from Mrs Mackenzie that the online learning is going really well. I am really pleased that you are getting to see each other and work together every day.
Mrs Mackenzie said that some of you have written your poems. I really look forward to reading them. If you have a spare minute see if you can take a photo and post it on the classroom so that I can have a read. If you did them on Google docs share them and I will be able to check them out.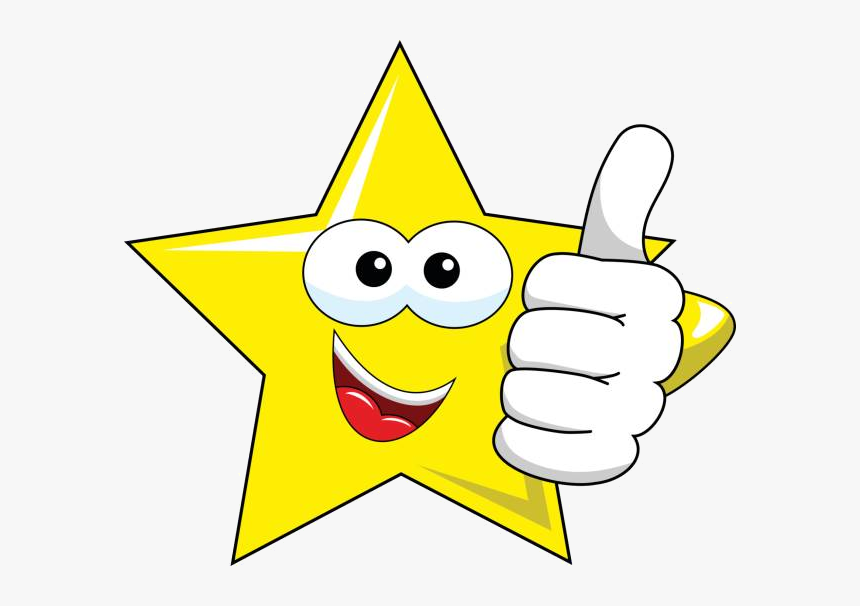 Need a new activity for those spare moments?  Why not try the new craze being enjoyed by millions of school children and do PE with Joe Wicks? It might be fun.  We are all going to give it a go in the Taylor household tomorrow!
https://www.thebodycoach.com/blog/pe-with-joe-1254.html 
24/03/20 – Message from Jennie Drummond (Early Years Support Officer).
Some resources for parents with younger children….
Highland Council have a range of resources which you may find helpful as we all set off on this new adventure…
Go to the Highland Digital School Hub
https://sites.google.com/millburnacademy.org.uk/highlanddigitalschoolshub/home
Click on RESOURCES AND LINKS PAGE
Click on ELC (NURSERY) to find advice and guidance for early learning at home through play and having fun.
At the bottom of that page you will find a range of links to sites you may find helpful as you and your child begin to adjust to being at home for more of the week.
You can also sign up to follow www.bumps2bairns.com which will have other daily tips and ideas for home learning from this Wednesday 25.3.20.
Remember
"Take things one day at a time and be kind to yourself and your family.
No one is expecting you to be a teacher – you're already doing the most important job of all, loving your child.
https://www.parentclub.scot/articles/how-do-i-deal-with-early-learning-and-childcare-settings-and-schools-closing
24/03/20: Here's another little activity to go alongside your rainbow pictures from yesterday in case the Google classroom  is down this week and you are in need of a nice activity to do….
WRITING – A RAINBOW POEM:
Can you write a poem like this one?
Try to think of really nice things to write about to make people feel more cheery at this time. P1 can have lots of help – you could even do the actual writing for them so that they can get all their great ideas out. The children can illustrate their poems afterwards.  Older children – think really hard about your similes and metaphors. You could write something really descriptive 🙂 Lots of adjectives.
Mrs Taylor
23/03/20: Look what Kinlochewe can do – remote learning? Easy peasy! So proud 🙂
23/03/20: Good luck today with the digital learning everyone, and please do not worry if it does not work at times. If hangouts does not work please log in to the classroom and wait for Mrs Mackenzie 🙂  Here is a little activity for you to do with the children should you need it this week because you cannot connect…..
Rainbows popping up everywhere – how children are brightening up this difficult time…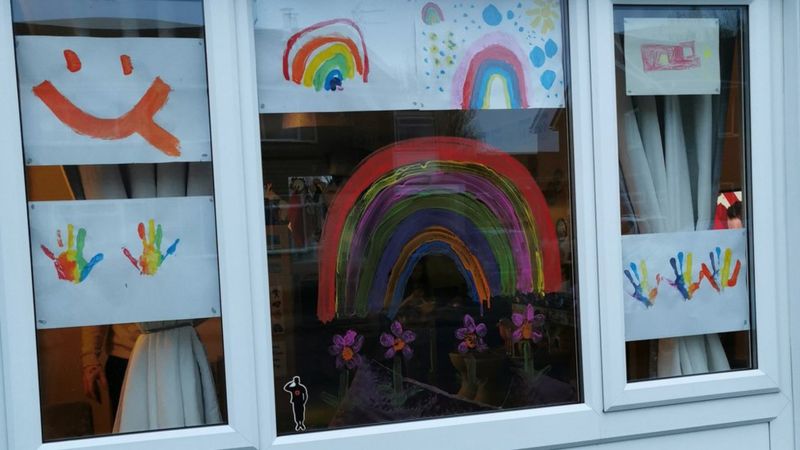 Newsround article. (READING, COMPREHENSION AND ART)
1. Read the article in the link here.   Younger children will need to have this read with them or to them 🙂    https://www.bbc.co.uk/newsround/51953553 
2. Answer these questions:
Where did the trend start? In which country?
Why are children doing this?
Do you think this is a good idea?
3. Use your imagination. Do you have some things at home to make a rainbow of your own to put in your window? You have your crayons which you can use, but you can use anything at all….
Put it up in your window so that others can see it. If you can, take a photo of it and send it through to sarah.taylor@gairlochhigh.org.uk    I would love to see them and will collate them together to put on the website.
A really lovely, cheery activity to enjoy together.
Mrs Taylor 
___________________________________________________________________________________________
20/03/20: Find find attached here the most recent letter and update from Donna Manson.
20.03.20 Ltr to Schools – Coronavirus
20/03/20: fingers crossed for Monday. A message from Mrs Mackenzie:
Access to google classroom
Please log on to google classroom and say hi through google hangouts on Monday morning using the steps below.
Sign into your chrome book or device (if you are not using a chrome book sign into google)
Once you have the google screen go to the waffle (set of squares on the top right corner)
Choose google hangouts (speech marks on green background)
Say hi to Mrs Mackenzie in the class chat
Go back to the waffle and select google classroom (green and yellow board with outline of a person)
Select Kinlochewe p1-7
Check out any instructions for the day
 
20/03/20 Ready to go digital! Providing education in challenging times.
Dear Parents,
We would like to thank you all for your continuing support at this challenging time. We have been working very hard in school to ensure that we can continue educational provision for the school children whilst the schools are closed. Mrs Mackenzie has been working with the children to ensure that they know how to use the google classroom, google hangouts and their gmail. We hope to be able to make best use of these facilities during the coming weeks. The children are quite excited about this new challenge!
All children are coming home from school today with a pack of work produced by Mrs Mackenzie. This work is pitched at the right level and is designed to support the children's learning.  We are hoping that that the children will all be able to logon to the google classroom at 9am on Monday morning. Mrs Mackenzie has given the children instructions and hopes to see them all there. Should your child not be able to logon or attend for any reason, please contact Mrs Mackenzie by email at
sara.mackenzie@gairlochhigh.org.uk    or Mrs Taylor on sarah.taylor@gairlochhigh.org.uk. If the internet fails and we have not heard from you, please do not worry.  A member of staff may get in touch.
You can also contact us by email for any support / any questions you may have about the children's work or access to the digital classroom. The children will be guided by the classroom through a series of tasks. Some of these will be in their work packs. Please could the children have these ready when they login on Monday.
This is our ideal scenario, and we are hoping that digital learning will prove successful. However, should your connection fail please feel free to access some of the digital learning resources at www.highland.gov.uk/digitalschoolshub.  We are also suggesting that you sign your child up to sumdog. (https://pages.sumdog.com/).  This is a free resource which includes maths and literacy activities. The site adapts the work set to meet your child's ability. It is set up as a game and we think the children will really enjoy it.
This is a learning curve for us all, and we are anticipating teething difficulties. We will treat next week very much as a trial and will adapt how we hope to work with you after Easter should we need to make any changes.
We will be using the school website as a means of communication with you all. Please check this on a regular basis for updates. https://kinlocheweprimary.wordpress.com/
We thank you very much, and all of the staff at Kinlochewe Primary School, for the hard work and effort which has been put in to ensuring that we are able to continue to provide an education for your child and a chance for them to meet together (digitally) and provide some fun and normality at this difficult time.
Best wishes to you all. Take care.
Sarah Taylor
Please find below an update from CEO Donna Manson:
Thursday, 19 March 2020
Highland Schools will close at end of school day on Friday 20 March
As communicated by the First Minister yesterday, we can confirm that all schools in The Highland Council region will close at the end of the school day on Friday 20th March. Pupils should not return to school on Monday 23rd March.
The Chief Executive of The Highland Council, Donna Manson said:
"Having received a letter from the Scottish Government at 2:45pm today, immediate and extensive work will be required to make sure that we can assess the implications of the Government's requirements in terms of the provision of learning and care for the children of key worker groups. It is hoped that these arrangements will be in place from Friday 27th March.
"Further information will be communicated as the Council engages with a range of partners to ensure that we support the Highland effort to reduce the spread of coronavirus and the work of the emergency services as set out in the Civil Contingencies Act.
"Another key piece of work will be the continued and adapted provision of food, care, support and protection to our vulnerable children.
"With regards to the week beginning Monday 23 March, I am confident that our education staff across the Highlands are in a position to provide families with an education package for all our children at home, during this first week of school closures in these exceptional circumstances.
"Schools have been in contact with parents and the Council has set up access to online resources via the educational improvement team at: https://www.highland.gov.uk/digitalschoolshub ."
"Any parent or carer enquiries should be directed to schools on Friday 20 March. From Monday 23 March Highland Council Education Helpline details will be communicated publicly in helping parents and carers with enquiries.
"Your support in these unprecedented times is greatly appreciated."
Monday 16th March 2020 – Visit to Glachbeg croft
Today we visited Glachbeg croft to learn about where are food comes from and to meet some of the animals that produce food for us. We also had the opportunity to make bread from wheat, churn butter from cream and also to play some woodland games.
We enjoyed meeting, feeding  and holding the smaller animals and feeding the larger ones.
A huge thank you to Bob and his team for welcoming us to their very special croft. We had a very busy and enjoyable day and we learnt alot from our visit.
5th March 2020: World Book Day – Partnership working across the cluster. 
What a fab day we all had today. For World Book Day we welcomed our friends – staff and children – from Shieldaig Primary School.
Some came with teddies, some came dressed up, some came with bikes!  But all came with a favourite book to share. We had great fun sharing stories and developing our literacy skills. Including extreme reading, making posters, creating our own magical lands  and drama activities based on the emotions in the text Katie Morag and the Tiresome Ted, today really showcased how well we can work together as a cluster to support the children's learning. And playtime was just as important and just as much fun. All children playing together, new friendships formed and old ones cemented and celebrated. We can't wait until we get together again.
Thank you very much to Miss Böger and Mrs Mackenzie for planning, organising and supporting an excellent day of learning and collaboration.
5th March 2020: Advice and information for parents.
Please find attached here a copy of the most up to date advice on how to minimise the risk of spread of coronavirus. You can help us at home by reinforcing with the children the importance of washing their hands. Coronavirus advice poster – Education – 5 March 2020
3rd March 2020: Recipe collection. Developing the Young Workforce.
A huge thank you for all of the recipes we have had so far. We have enjoyed looking at them and are looking forward to trying some of them soon. We still need more recipes for
 our book, in particular drinks, smoothies or snacks. If you have any healthy recipes you would like to share with us please email or pass them on to the school.
3rd March 2020: Outdoor learning through play.
What a morning! This morning you would have thought that spring had arrived! We made the best of the lovely weather and made an obstacle course for the children out of tyres and balancing beams. We even managed to uncover the sandpit and dig up some of the sand. The nursery children had such fun making sandcastles. They even worked together to make a 'delicious' mud and sand omelette. Yum! Great fun learning and playing in the outdoors.
First outdoor lunch of the year!
2nd March 2020 – Eco-schools. Maths is context.
We are beginning to think again about planting food to harvest later in the year. We have noticed that the rhubarb is doing well. Jason is kindly pruning the currant bushes for us. We have started to prepare some pots for Garlic and would like to plant that this week. We have also started to prepare our potato seeds.  We talked about how potatoes grow, looked at the weight on the packet (1kg) and all made a guess at how many kgs of potatoes the seed will produce. We will weight the potatoes when we have harvest and see who was the closest.
Here are our guesses:
Charlotte – 5kg
Nathan – 8kg
Harris – 2kg
Jayden -7kg
Mrs Taylor – 15kg
28th February 2020:  Rights Respecting School
Please do come in and have a look at our 'thank you' door. We understand the importance of saying thank you 🙂
26th February 2020:  Fostering Independence at Kinlochewe Primary School. A copy of the letter issued home can be found here.    Fostering Independence at Kinlochewe.
Want to find out more? Here is a useful guide for parents.  Click here.
24th February 2020:  Developing partnerships. Working together to improve our centre.  Nursery survey results – click here…..Parent Questionnaire Jan results
IMPORTANT NEWS – We have unfortunately had to postpone the Glachbeg Croft school trip on Monday due to the weather forecast and the condition of the ground at the Croft. This trip will be re-scheduled and we will let parents know the new date as soon as we have booked it in.  NEW DATE – 16th March 🙂
20th February 2020 – Active Schools. Extra curricular opportunities.
Fiona Mackintosh has sent a poster advertising opportunities in our area for the children to take part in after school. Here is a link to see the information. (Active Schools Events Feb 2020). We hope that as many of the children as possible can attend. It is great to have something offered so locally. If ever you are interested in becoming an Active Schools volunteer please contact Fiona Mackintosh (Active Schools Co-ordinator):
fiona.mackintosh@highlifehighland.com  phone 712383 or 07780910952
February 2020 – Nursery Survey Results. Partnership Working and Involvement of All in the School Improvement Process. 
You said – we did!  Thank you to everyone for completing the nursery surveys. It is really rewarding to see that many of the things we are doing are appreciated and useful. Equally, the comments for improvement have helped us to make improvements. Great stuff!
As a result of the comments you made we have already….
1.Revamped and updated the parent noticeboard. You should now be able to find things more easily, including the nursery handbook. Lost your copy? Have a little look in the 'handbook' section of this website.
2. We are busy planning more opportunities for the children to meet and play with others. Miss Fiona, Mrs Dacker and Mrs Fraser are working together to plan a series of outdoor learning activities which will enable the children in the nurseries in Shieldaig and Kinlochewe regular opportunities to play and learn together. The first of these will be planned before the Easter break. Miss Fiona also plans to take the children to Gairloch on World Book Day. More to follow…..
Monday February 24th 2020  – SCHOOL TRIP TO GLACHBEG CROFT.  (Learning Pathways)
Monday is the day! Weather permitting we will be on our way to Glachbeg Croft to learn more about food, sustainability and crofting. Please remember to send your child in school uniform, with good shoes / wellies for going around the croft, a waterproof coat, a snack, water bottle and a packed lunch.
ACTIVE, AMBITIOUS, ACHIEVING – We are going to become a Rights Respecting School.
Mrs Kennedy is working with the children on a Friday to help us to complete the paperwork we need to become a Rights Respecting School. The children have completed much of the work already to get the Bronze Award. There may be a survey or two on its way….please help us by completing these. If you have any ideas on how we can get even better we are always on the look out for next steps… THANKS.
February 2020 – Global Citizenship, Effective Contributors and Responsible Citizens. Family Engagement.
This term our school assemblies focus on finding out more about Sustainable Education and the Global Goals. Here are the video clips we have been watching in school. They are really helpful in raising awareness and understanding. Why not take a little look together at home and see if the children can tell you about the Global Goals and what we are doing to make a difference?
February 2020 – Healthy Eating – what to pack in your child's lunchbox.….. (Supporting Family Engagement).
The children in school are learning all about healthy eating and food. They are really enjoying tasting different fruits and vegetables and learning about where they come from. They are learning about food miles and how to eat in a more sustainable way. When we are at Glachbeg Croft next week we will be learning about what makes a healthy lunchbox.  Here are a few things to point you in the right direction….
USEFUL GAMES AND WEBSITES TO SUPPORT YOUR CHILD'S LEARNING AT HOME – Supporting family engagement.  Healthy Eating, Food, Crofting, Food Miles and Sustainability:
https://www.topmarks.co.uk/Search.aspx?q=healthy%20eating%20games
https://www.healthforkids.co.uk/
http://archive.foodafactoflife.org.uk/QuickLinks.aspx?contentType=2&PageIndex=5
February 2020 – Developing the Young Workforce in Action!
HELP! We are making a recipe book to support our work in class on food, healthy eating and sustainability. We need a good selection of healthy recipes. The children are going to collate the recipes and make a book to sell in the local community. This is part of their enterprise work. The more healthy recipes the better. Please email recipes to kinlochewe.primary@highland.gov.uk.  Many thanks to some of our partners who have already contributed recipes.
January – February 2020 – Developing the Young Workforce in Action!
In nursery recently the children have been learning all about people in our local community who help us. They have been learning about their jobs, what they do, and how they help. We have been visited by David Taylor (Community Early Years Practitioner), Elizabeth MacDonald (Health Visitor), local fire fighters and  PC Neil Rathbone   (Police). The children have been playing in the role play hospital, in the role play police station and with the babies in nursery. We believe that it is really important to promote equality, diversity and choice in our nursery. For more information about the importance of gender equality here is a useful link:
Gender Equal Play in Early Learning.
Miss Fiona's planning wall was highlighted during a recent Early Years Education Support Officer visit as an example of good practice. Well done Fiona!
Tuesday 11th February GREAT PARTNERSHIP WORKING
Jenny Grant (Countryside Ranger) came to visit our school today to talk to us about how to prevent Wild Fires. This is an important subject for our local community. We had learnt about the fires in the Amazon Rainforest in assembly a few months ago, and since then the children have been interested in finding out more about wild fires. On 6th March there will be a Wild Fire Awareness Conference in the village hall. Today the children were given a homework task- to make a sign to give to a local landowner to help raise awareness. Please help them at home. A great opportunity for home school learning.
Monday 10th February – School Improvement Update. Family Engagement.
I hope you enjoy reading our SIRP update and finding out what we have been doing in school in our strive to continuously improve and what we need to do next. If you have misplaced a copy of your newsletter we keep spare copies in the newsletter section of this website. Here's another copy just in case!      Newsletter 10th Feb 2020
Monday 27th January    RSPB birdwatch   ECO-SCHOOLS
We carried out our birdwatch yesterday. It was lovely to see so many birds enjoying the food in our garden. The most popular bird was the chaffinch.
Wildlife club 2020  – Empowering Children
Charlotte has decided to set up a wildlife club to see what animals visit our garden. The Pupil Council agreed to purchase a wildlife camera and Charlotte will be running the club on a Monday and Friday lunchtimes. Inspired by Catch Me if You Can.  Developing Leadership in our young learners. 
Invasive species workshop – 7th January 2020  GREAT PARTNERSHIP WORKING
Mrs Nelson visited us to explain about the dangers of invasive species in Scotland. We learnt about different invasive species of plants and animals. We did this through activities and games.
Wednesday 17th December  CONFIDENT INDIVIDUALS
Last night the children and nursery performed Wind in the Willows in the village hall. The show was greatly attended by friends, family and the local community. We would like to say a huge thank you to everyone who came to see us, bought raffle tickets and helped us to prepare for the evening by learning lines and painting scenery.  We would also like to thank parent council for organising the raffle and providing/serving the refreshments. The children really appreciated all of the fantastic support received.
Friday 12th December – ECO-SCHOOLS
We have been busy decorating our beautiful Christmas tree which was donated by our friends at SNH. As an eco school we like to keep our tree as natural and plastic free as possible. This year decorations include: dried oranges, pine cones, wooden heart ribbbons and paper angels.
Thursday 12th December – THANK YOU 🙂
Today we all enjoyed a delicious Christmas dinner cooked for us by Kate. The staff and nursery joined us as we enjoyed a roast turkey dinner and lemon cheesecake with bananas and toffee sauce for dessert. A huge thank you to Kate for preparing such a yummy feast.
Thursday 5th December – Partnership Working.
Today the parents came to help us with our scenery for our Christmas play, Wind in the Willows. We built a train, a car, a gypsy caravan, a boat and Toad Hall as well as preparing the background for the stage. A huge thank you to everyone who came to help.
Wednesday 4th December 2019 – WORKING TOGETHER – TEAMWORK.
(Looking inwards, Looking outwards, Looking forwards…)
Today Charlotte and Mrs Mackenzie visited Sheildaig Primary School to demonstrate Wraparound Spelling, to see some of their active learning games and to spend time with peers. Big thank you to Miss Boger and Mrs McCartney for having us.
Friday 15th November 2019
Children in Need – Effective Contributors and Responsible Citizens
Today we were raising money for the children in need charity. Firstly we had a non uniform day. Secondly,we all collected 1p's and 2p's which we used to play games in class. We laid all the money on pictures of Pudsey bear. Altogether we had £19.48. We were delighted to have raised so much money. We would like to say a huge thank you to everyone who donated money for children in need.
Monday 11th November – Community. Effective Contributors. Responsible Citizens.
We joined our local community at the war memorial today to remember soldiers who had been fighting in wars around the world. Charlotte read a poem she had written herself. We then joined our local community for lunch in the hall.
Friday 1st November 2019 – Partnerships, Community and ….fun!
Yesterday we welcomed our parents and siblings to the Kinlochewe Halloween party. We had great fun playing games and bobbing for sweets and apples. A huge thank you to parents for coming and all of their help with our wonderful costumes.
Wednesday 9th October 2019 – Family Engagement. Partnership Working. 
Today we welcomed parents into school for our maths showcase. Parents learnt how we learn numeracy and some of the games and equipment we use. We also had a chance to share our work and profiles, including our patterns from maths week – part of our school improvement work. It was great to see every family represented. Thank you very much for coming along and for completing our surveys. HUGE THANKS TO MRS MACKENZIE ALSO 🙂
Thursday 3rd October 2019 – Learning Together. School Improvement Work – Moderation and Profiling. 
"We visited Sheildaig Primary School as part of our maths week. We worked together on activities to learn shape and pattern. These activities included, dancing in circles and symmetrical human pictures".
This was part of a week of activities planned together by teachers across our tri-cluster.  Key Assessment Tasks were planned by teachers collaboratively and moderated within the group.  The assessments were also moderated to develop a shared understanding of what it looks like to achieve a level.  Great collaborative learning. 
Friday 27th September 2019 – Effective Contributors and Responsible Citizens
Today we went to the Hotel to host a Macmillan coffee morning. We sold cakes, had a raffle and a guess the weight of the cake competition. We raised a fantastic £223.72 for Macmillan.
A huge to Karen and everyone at the hotel for allowing us to host there. Also  a huge thank you to Jenna and the Kinlochewe hotel chef who provided amazing cakes for our raffle and guess the weight. Thanks to parents and community for donations of raffle prizes and finally thank you to everyone who came and supported us.
Thursday 12th September 2019- Global citizenship and cluster group working. 
We were able to watch and listen the Kakasitsi drummers in Gairloch Primary school. We watched the drummers perform and we joined in with drumming and dancing. The drummers had come all the way from Ghana in Africa.
Monday 9th September 2019 – Developing the Young Workforce. Learning – Real Life Contexts. 
Today we were invited to go and visit the team who had come to survey the local bridge. We were able to see how the special machinery worked and learnt about how the bridge was made. We saw the engineers use the special carriage to go under and photograph the bridge to check for any damage.
Friday 6th September
Today we held a produce fare to share all our produce from the garden with our parents. We made apple cake, plum cake, apple sauce and plum compote with the fruit from our garden. We also had lots of potatoes, apples and plums fresh from the garden. Thanks to all the parents for the jars and for coming to support us.
Monday 2nd September
A busy weekend for our community. On Friday lots of riders came to register for the Bealach cycle race. They were given the chance to buy a lucky square and also to buy homemade produce from the school. An amazing £255 was raised for the school. A huge thank you to Mrs Kennedy and Johnny for organising the event and Miss Fiona for preparing the lucky squares. Also a huge thank you to Lorna and Harris who helped out at the event.
Also on Saturday it was the GALE Gairloch and district show where all the children entered a picture and Charlotte also entered the photograph competition. Well done to all children on their fantastic entries.
Thursday 29th August
In the spring we planted potatoes in the garden and also our apple tree began to blossom. We are pleased to report that this afternoon we have harvested a fantastic crop of apples, new potatoes and also collected a box of windfall apples.
If you would like to have some then you are welcome to come and collect some after school. We are happy to share our produce with you without charge but any donation to the pupil council would be very much appreciated.
We also have one or  two jars of our blackcurrant jam available.
Tuesday 27th August 2019
On Tuesday we had our sessions with Dolina from Kodaly and Jamie from YMI who both came to do music with us.
We played games, sang songs and listened to Jamie play the guitar and the ukulele. We had lots of fun learning about rhythm, beat and even types of music notes. We are looking to working with them next week.
Friday 23rd August
Welcome back. We have had a busy but enjoyable first week back in school. Thursday saw us on a local learning walk learning about our local environment and the buildings and features around us.
Wednesday 3rd July
Yesterday we all went to Gairloch for our end of year school trip. First we went on the glass bottom boat in Gairloch. We were amazed at how many jelly fish and star fish we could see through the viewing panels. We also all had the opportunity to steer the boat. A huge thank you to Tim Allen for taking us on his boat.
We then went on to Sands beach were we enjoyed playing with the skipping rope and parachute as well as rock pooling, making sand castles and having a picnic on the beach. We also wrote our name and date in the sand.
Lastly we had fun on the play park.
Wednesday 3rd July
On Friday we were pleased to welcome Mr Taylor, Jo and Sanfur to our school. They came to visit so we could say Thank you for all their contribution to our Green Flag project. We spent the afternoon outside with the skipping rope and parachute. We also had some fun with the hose pipe! A great way to enjoy the sunshine.
Monday 1st July
Today we were delighted to receive a letter direct from Buckingham palace. The letter was a reply to the letters we had written to inform the Queen about our 6th green flag. We were very happy to learn the Queen was very impressed with our achievements and congratulated us on our success.
Friday 28th June
Earlier this week Jayden joined us for some problem solving in the garden. We worked in pairs to make the highest tower we could and see if we could make water travel from the top to the bottom.
Friday 28th June
We are delighted to have received our sixth green flag. A huge thank you to everyone in school and the community who helped us to achieve this.
Thursday 20th June
Today we gathered a huge bowl of blackcurrants from our garden and used them to make jam. We then labelled the jars and added lids and bows made from recycled materials.
Monday 17th June
Today we discovered our potatoes had shot up again despite only covering them on Friday. We have now covered them once to encourage a greater yield of potatoes. We are also delighted to discover a bumper crop of ripening blackcurrants. We will harvest these later in the week and make jam.
Monday 17th June
Today we were joined by parents for a French breakfast to celebrate all the things we have learnt in our french topic and to share with parents our profiles and work we are proud of. The morning began with a presentation from the children, followed by breakfast and then an opportunity for parents to share profiles. A huge thank you to all parents and siblings who came to support us.
Thursday 13th June
Yesterday we joined our friends from the ASG for our annual sports day. Jess was part of the winning country, Tanzania, and helped to contribute to their winning score by achieving 1st in wellie throwing, 2nd in long jump and 3rd in sprint and sack race.
Charlotte also contributed to her team by achieving 2nd in wellie throwing, 3rd in potato and spoon and 3rd in sack race.
This year Ella achieved her personal best at sports day by gaining 1st place in shot and 2nd in wellie throwing.
It was Harris first ASG sports day and he managed to achieve third place in three events,  sack race, potato and spoon and running.
Everyone did really well and we are extremely proud of our school.
Tuesday 4th June
Today the nursery and school children visited Gairloch beach to do a litter pick. We were delighted to find very little litter on the beach but did manage to collect some plastic which had been washed up on to the shore line. We also had great fun looking at the starfish and shells on the beach. We then headed off to the GALE centre for lunch and on to Poolewe for our weekly swimming lessons. An active and enjoyable day for everyone involved.
Friday 30th May
Today we visited Coulin estate to celebrate the opening of their hydro power station. We met staff who showed us how the turbine worked and Charlotte had the job of pressing the button to restart the turbine. It was a fun morning looking at the turbine and also getting to see the Coulin estate and the animals that live there. A huge thank you to Mrs Kennedy for taking us and to Neil and the staff for showing us around and explaining the turbine.
Thursday 30th May
Harris is very proud of how he is getting on with his model of the Eiffel Tower. His next step is to work out how to build the single tower to finish his model. 
Thursday 30th May
Today was release day for the butterflies from the nursery classroom. The children in school joined nursery to release the butterflies onto the flowerbeds. The children enjoyed seeing the butterflies released into the environment and the the butterflies soon enjoyed our plants in the flowerbed. The butterflies behaved brilliantly and were tame enough to have their picture taken with the children before being released onto the flowerbed. One child  in the nursery said "the butterflies would like the flowers because they like eating the pollen from the flowers."
Wednesday 29th May
Nursery transition.
The children and I enjoyed welcoming Jayden into our class to help him prepare for P1 next year. We had great fun outdoors making life size drawings of ourselves. We each then wrote post it notes to say what makes each of us special. A great way to celebrate diversity and equality. We are all different and we are all special.
We have been making the most of the weather today. During numeracy we were looking at measuring length and were using different equipment to measure things in the playground.
Tuesday 21st May
The children joined the other children in the ASG for our annual cross country race at Flowerdale house. The children all did well, Harris came 12th place in his first cross country and Charlotte exceeded last years run by seven places. Everyone had a great time and we are very proud of the children's efforts.
Tuesday 14th May
Today we had a visit from Carol from the SNPCA. She talked to us about caring for animals and helped us to make an owl robot. We had great fun programming Ollie the owl to make sounds, move and light up.
Tuesday 7th May
Today we visited Beinn Eighe to plant trees with Pete and the Beinn Eighe volunteers. We helped to plant 130 trees in a new area of mixed woodland. We planted Rowan, Birch and Holly trees. We have now seen and helped with each stage of the tree planted process from collected seeds in pine cones to planting trees out on the reserve. A huge thank you to everyone at Beinn Eighe for allowing us to be part of their tree planting program.We all had a great time planting trees and helping to create woodlands of the future. This was not only an enjoyable and worthwhile activity but will also be another towards our 6th green flag.